Forest Land, & Wildlife Habitat Management Service In Loudon, NH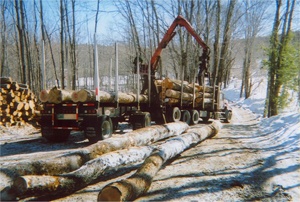 We have the forestry management solutions you are looking for in Loudon. Stillwater Forestry, LLC can help you accomplish all your goals with our comprehensive suite of forest land management services.
Every property and owner has unique needs. We can help you with your specific land utilization and enjoyment goals. Let our Loudon forest management service experts consult with you today. We listen to you and understand your short-term and long-term goals.
Responsible land & wildlife stewardship
Expert insight & advice
100% satisfaction guaranteed on services
Forest Management Plans
Our forest management service packages are designed to help a wide range of Loudon forestry owners. Whether you own forest acreage for investment purposes, recreation, natural resource harvesting, hunting, or another purpose, we can help you set and reach your land goals.
Forestry management
Boundary inspections
Hardwood management
Wildlife habitat management
and more
Expert Management Of Timber Harvesting
If you own timberland in Loudon and plan to harvest the natural resources, you need to know what type of timber you own, where it is located, and how much value it will bring.
You'll also need help with advice, timber marketing, sales, and detailed reports. You receive all this and more with Stillwater Forestry. Let us meet with you to discuss the details of the process.
Timber assessments
Timber reports
Timber marketing
Timber harvesting
If you are looking for Forest Management Services in Loudon, NH, please call 1-800-237-9253 or complete our online request form.