Forest Management Experts in Hebron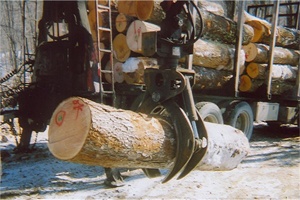 Owning an expanse of forested land brings with it certain responsibilities. If your land is being held for the purpose of timber harvesting, it is important to ensure that the process is conducted according to best practices. Even if the land is not held for a commercial reason, it is necessary to ensure that the forest is maintained in a healthy and safe fashion. At Stillwater Forestry LLC, our Hebron forest management experts can help you with all of these obligations.
Our highly knowledgeable experts provide a wide range of forest management and consultation services. Our team can help you maintain a boundary line, acquire forested property, conduct a plan for timber harvesting, promote healthy wildlife environment and more. The one constant in all of our work is to provide the forestry service that will best serve the interests of our clients.
Call Stillwater Forestry LLC today if you need to hire a professionally licensed forest management expert in Hebron. Our courteous and polite staff is here to assist you in any way that we can. Our forest experts can answer any questions that you may have about the many benefits of our services. We would be happy to schedule your appointment today.
Timber Value Appraisals in Hebron
If you own forested land for whatever reason, it is important to have a reasonably precise understanding of the value of your assets. At Stillwater Forestry LLC, our Hebron forest management experts have the knowledge, skill, and experience necessary to help you with this goal.
Through our timber value appraisal services, our team can provide you with a detailed report about the volume and value of timber on your property. In addition, we will inform you as to the quality of the timber that you own. All of this information will be related to current market conditions.
Boundary Line Maintenance in Hebron
One of the most difficult responsibilities of owning forested land is maintaining a boundary line. If boundary lines are not properly marked, a number of harmful things can occur including timber theft and trespassing. At Stillwater Forestry LLC, our Hebron forest management experts specialize in marking and maintaining boundary lines of forest covered property.
Our professionals will brush out the broudary area and clearly demarcate the boundary line with high quality no trespassing signs as well as long lasting paint. We have an immense amount of experience, having clearly marked and maintained over 400 miles of boundary lines for one timberland investment company alone. As such, you can feel confident in the services that we provide.
Customer Testimonials
Stillwater Forestry LLCis Rated: 5 / 5
based on these 1 happy customer reviews.
---
"I was incredibly happy with the work done by Stillwater. Stuart was very easy to work with, very responsive and the final result was great. We have a property of just under 5 acres which was very dark due to the very tall trees. The property is much brighter and more open now thanks to the thinning out of the trees. I highly recommend Stillwater if you're thinking about this kind of work on your property."
---
Forestry Services in Hebron
Hebron, NH
Recent Articles
How Forestry Demands are on the Rise Through Timber Harvesting in St. Johnsbury
The United States Forest Service recognizes that it must drastically increase forest restoration work in order to alleviate threats that stem from wildfires and other problems that can take over a forest. Timber harvesting is one of the best ways to manage a forest while making the landowner successful in their investment...
---
Protecting Land with Wildlife Habitat Improvements in Lebanon
Wildlife in our protected forests these days are becoming scarcer due to the amount of foresting and cultivating of land. We are removing habitats while not realizing the importance of them. Today-more protective methods are taking place through wildlife habitat improvements...
If you are looking for a forest resource and wildlife management professional then please call 1-800-237-9253 or complete our online request form.