Looking for Littleton Forestry Services?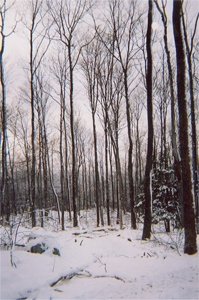 Littleton is a town in Grafton County, New Hampshire. The population is a little over 5,000 and is seated at the edge of the White Mountains. The city is bounded on the northwest edge by the Connecticut River. New Hampshire is known to have populated forests. Some of them offer sustainable logging. If you are looking for timber investment, call Stillwater Forestry LLC.
Forests are developed much differently these days than in the past. Today's forests focus on conservation and the preservation of trees. Timber can be very valuable to the right buyer. Timber has to be appraised first.
Timber value appraisals are something else that we focus on at Stillwater Forestry LLC. Timber appraisal provides you with an estimated value of what the timber is worth. We take into consideration the price of timber from the supply and demand.
We tend to your timber by taking inventory of it. The number of trees are tallied on a sheet and then converted into volumes for each species that's marked.
Littleton Timber Harvesting
The seed tree harvesting method of timber harvesting is done through five or more trees that are scattered throughout the acreage. They are then left in a designated area to provide seeds for new forest stands. The trees are based on:
Growth rate
Form
Seeding ability
Wind resistance
Wildlife can also benefit from tree harvests. Wildlife also takes advantage of the seed trees themselves. If left on a forested site too long, the seed tree eventually dies and falls to the ground. This provides a nesting ground for woodpeckers. Call about this and other forestry services today.
Littleton Boundary Line Maintenance
In order to have a more sustainable forest, you have to keep others off of your property. But how do you go about doing that? Stillwater Forestry LLC has the solution to your trespassing problems. Boundary line maintenance provides the coverage you deserve for your property.
Boundary line maintenance is important for lots of particular reasons. Maintenance can protect your sector of forest from timber theft. Regular inspections, along with proper maintenance, can deter thieves from taking your timber.
Also-insect problems are a huge thing among timber. The more you neglect your trees the more problems that you are going to have. Insects cause disease and eat through timber, which makes it less valuable over time.
If you need Littleton forestry services, do not hesitate to call Stillwater Forestry LLC. You can always be guaranteed of a high quality job whenever you hire our experts on to take care of your forest management needs.
Providing These Littleton Forestry Services
Recent Projects In Littleton
Timber Harvest In Littleton NH
Recent Articles
How Forestry Demands are on the Rise Through Timber Harvesting in St. Johnsbury
The United States Forest Service recognizes that it must drastically increase forest restoration work in order to alleviate threats that stem from wildfires and other problems that can take over a forest. Timber harvesting is one of the best ways to manage a forest while making the landowner successful in their investment...
---
Protecting Land with Wildlife Habitat Improvements in Lebanon
Wildlife in our protected forests these days are becoming scarcer due to the amount of foresting and cultivating of land. We are removing habitats while not realizing the importance of them. Today-more protective methods are taking place through wildlife habitat improvements...
If you are looking for a Littleton forestry management professional then please call 1-800-237-9253 or complete our online request form.