Barre Professional Forest Management Services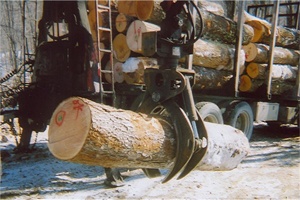 Owning a little piece of the wonderful forestland here in Barre, Vermont means you have a beautiful natural setting to live or visit as you will. Our area of the country boasts some of the most beautiful forest and timberland in the United States. Taking care of your forestland in Barre may not be as easy as you'd thought or hoped, or perhaps you're living elsewhere and aren't able to attend to your land as you would like.
Whether you're needing forest management services like inspections and timber assessments, or you're needed services that ensure your forest and wildlife are protected and thriving, Stillwater Forestry, LLC is the forestry management service many owners trust.
We provide a full line of professional services for all your timberland management needs. We are a trusted professional land management company both in Vermont and New Hampshire. When you choose Stillwater Forestry LLC for your Barre Forest Management needs, you'll have thriving wildlife, boundaries secured, a healthy mini-eco system, and so much more.
Expert Timberland Management in Barre
Stillwater Forestry, LLC professionals know all there is to know about the wildlife living in your forest. That means we know what it takes to improve your land so it supports the creatures you want living on it. A healthy forest attracts all types of wildlife! Let us help you with solid options to ensure they want to live in your great piece of forest! When you're looking for support from a professional Barre Forestry Management company, you'll have these services and more:
Border Maintenance & Protection
Forestland Inspections
Timber Appraisals
Timberland Buyers
Land Acquisitions
Wildlife Habitat Improvements
Inspections
Timber Harvesting
Annual Forestry Inspection Services in Barre
You can sign up for our annual forestry inspection services for your Barre forestland. In spring and fall, you'll have an inspection done that gives you very valuable information about your property. You'll receive written reports with details as to the current species, habitat, boundaries, and so much more. This information is extremely useful to:
Prevent timber thieves
Prevent insect infiltration
Ward off undesirable wildlife
Prevent criminal land use
Saves you time and travel
Absent owner assistance
Wildlife Habitat Improvement in Barre
Forest land needs to support wildlife that is important to you. Whether you're wanting turkey, deer, or any other animal to live on your land, the forested areas of your property needs to be attractive to the species you want.
We can help you analyze what needs to be done to get your forest in top condition to ensure the wildlife is living on your land and doing well. Each species will need specific requirements, and that's what we bring to the table.
We know all about the species in the area and can help you create the habitat your wildlife will do best in. When your forest is healthy, it supports the wildlife, so we also help you ensure it does.
Forestry Services in Barre
Recent Articles
How Forestry Demands are on the Rise Through Timber Harvesting in St. Johnsbury
The United States Forest Service recognizes that it must drastically increase forest restoration work in order to alleviate threats that stem from wildfires and other problems that can take over a forest. Timber harvesting is one of the best ways to manage a forest while making the landowner successful in their investment...
---
Protecting Land with Wildlife Habitat Improvements in Lebanon
Wildlife in our protected forests these days are becoming scarcer due to the amount of foresting and cultivating of land. We are removing habitats while not realizing the importance of them. Today-more protective methods are taking place through wildlife habitat improvements...
If you are looking for a Barre forestry management professional then please call 1-800-237-9253 or complete our online request form.