Need a Royalton Forestry Management Service?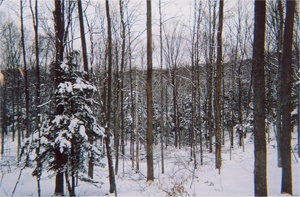 Looking for a professional company to work with in order to take care of your Royalton forestry management? If you own forest property then you will need assistance with the property management, which is where our experts here at Stillwater Forestry LLC come into the picture. We can address your need for just about any service needed, from improving the habitat for wildlife to securing boundaries and more. We are fortunate to live in such a stunning part of the country and being able to own such property is a privilege.
Of course that means it also comes with great responsibility. The good news is that our pros can help with tasks that will help preserve the natural beauty, as well as keep the land protected. We take great pride in having the honor of being entrusted to help so many land owners protect and beautify their forestry, and our forestry service looks forward to extending this level of service to you. The goal is to keep your land preserved so that the natural wildlife that should be there, can thrive here.
Expert Timberland Management in Royalton
We are proud to be the premier choice for expert timberland management, for this area and many areas throughout New Hampshire and Vermont. We will help you by monitoring your land and helping you better understand the options that you have, and the steps that must be taken, in order to take care of the land and the timber. Without careful management, you can end up losing timber to thieves or lose wildlife due to conditions. Let us help you make the most of your land.
Annual Forestry Inspection Services in Royalton
It can be easy to lose sight of the condition of your plot of land and end up missing out on seeing the true condition of your foliage, wildlife and more. By signing up for our annual forestry inspection service, we can provide you with a bi-annual ground check for all of your property so that you can be aware of what's going on. Call now and let us put you in the inspection rotation for spring and fall.
Wildlife Habitat Improvement in Royalton
One of most essential aspects of your forestland is having thriving wildlife, but you need to be informed in order to maintain yours. Stillwater Forestry LLC is the ideal company to call on in order to get a realistic outlook of how you can attract and keep the species that you want on your land. The bottom line is that there is no better way to work with your Royalton forestry management and preservation then by giving us a call and letting us offer you our expertise.
Forestry Services in Royalton
Royalton, VT
Recent Articles
How Forestry Demands are on the Rise Through Timber Harvesting in St. Johnsbury
The United States Forest Service recognizes that it must drastically increase forest restoration work in order to alleviate threats that stem from wildfires and other problems that can take over a forest. Timber harvesting is one of the best ways to manage a forest while making the landowner successful in their investment...
---
Protecting Land with Wildlife Habitat Improvements in Lebanon
Wildlife in our protected forests these days are becoming scarcer due to the amount of foresting and cultivating of land. We are removing habitats while not realizing the importance of them. Today-more protective methods are taking place through wildlife habitat improvements...
If you are looking for a forest resource and wildlife management professional then please call 1-800-237-9253 or complete our online request form.