Ryegate's Professional Forest Management Services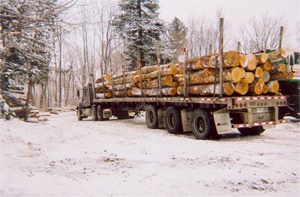 If you are a Ryegate, Vermont forestland owner and you need assistance with your property management, come to Stillwater Forestry, LLC for all your timberland management needs. We're trusted by many land owners in the Ryegate, VT area for a full line of great land services that keep wildlife thriving, boundaries secured, and more.
Our area of the country boasts some of the most beautiful timberland in the world, and you own a piece of it. Let us help you keep it beautiful, natural, yet protected and thriving with the right kind of wildlife that's beneficial for your purposes.
As your trusted Ryegate Forest Management Company, Stillwater Forestry, LLC has a full line of services to assist you with your property management including:
Border Maintenance & Protection
Timber Appraisals
Wildlife Habitat Improvements
Forestland Inspections
Harvesting of Timber
Buyers for Timberland
Land Acquisitions
We have many landowners in the area who enjoy living in this beautiful forested area. And it's important for us to be able to live in such a natural setting. At Stillwater Forestry LLC, we focus on helping you keep your forestland healthy and thriving with wildlife so the natural setting stays in tact.
Expert Timberland Management in Ryegate
Stillwater Forestry LLC is an expert timberland management company who services many areas of New Hampshire and Vermont. Our professional company will help you manage and protect your piece of the forest and keep it thriving as a great environment to attract the wildlife you want. We also provide other professional services to meet all your timberland management needs in Ryegate.
Annual Forestry Inspection Services in Ryegate
Many of our landowners need our inspection service about once per year. Inspections play an important role in ensuring you have the right type of wildlife, healthy trees and foliage, and protected boundaries. When you enroll in our annual forest security inspection service, you'll receive a bi-annual ground inspection of your property for a variety of issues both in spring and fall.
This service can help you with:
Preventing criminal land use
Prevent timber theft
Damages cause by undesirable insects or wildlife
Saving time and travel
Great for absent landowners
Wildlife Habitat Improvement in Ryegate
When you're concerned about keeping your forestland thriving with wildlife, you want the services of a professional forestland management company like ours. Everything we do for you is focused on your timber and your wildlife's habitat. A healthy forest means it's providing everything your wildlife needs to survive. When you're interested in having land that's protected and producing the right environment, call on us here at Stillwater Forestry LLC!
Forestry Services in Ryegate
Recent Articles
How Forestry Demands are on the Rise Through Timber Harvesting in St. Johnsbury
The United States Forest Service recognizes that it must drastically increase forest restoration work in order to alleviate threats that stem from wildfires and other problems that can take over a forest. Timber harvesting is one of the best ways to manage a forest while making the landowner successful in their investment...
---
Protecting Land with Wildlife Habitat Improvements in Lebanon
Wildlife in our protected forests these days are becoming scarcer due to the amount of foresting and cultivating of land. We are removing habitats while not realizing the importance of them. Today-more protective methods are taking place through wildlife habitat improvements...
If you are looking for a Ryegate forestry management professional then please call 1-800-237-9253 or complete our online request form.