Professional Forest Management in Saxtons River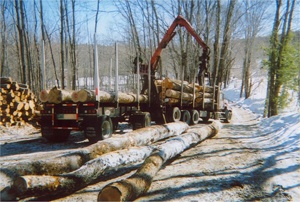 Stillwater Forestry, LLC is the local leading name when it comes to forestry management service work. It is important to know that without properly planned upkeep, your forest land can become unhealthy and unproductive.
There is a great deal that goes into keeping your land looking its best and producing for timber, wildlife habitat purposes, hunting or whatever you desire. Make it a point to get a true industry expert on your side, like our professional team. If you need Forestry Management Services, you can count on our Saxtons River forestry management experts!
Service Packages to Meet Your Service Needs
Our different customers have different needs, based on the type of land they have, as well as how that property is being used. We try to meet these unique needs by offering various service packages such as:
Poplar Package – Four hours invested into physically walking the land followed by a detailed written summary.
Spruce Package – Comprehensive inventory as well as a goal plan for growth, covering a ten year time span.
Pine Package – Professional assessment intended to help you make your property more profitable.
Hemlock Package – Up to five hours or research and identification, boundaries and corners marked and topographic map created.
We also offer Birch, Oak, Ash and Maple Packages and all of the packages we offer come with 100% Satisfaction Guarantee.
If you are looking for a Saxtons River forestry management professional then please call 1-800-237-9253 or complete our online request form.