Are you looking for a Strafford Forest Management Service?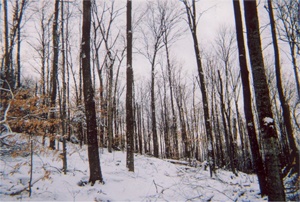 Finding a professional to work with in order to get the best in Strafford forest management services doesn't have to be a challenge. In fact, the good news is that you have found the name you need to know – Stillwater Forestry. Our motto here is "Where good stewardship is not left up to chance" because we take great pride in being the experts that can provide you with the services that will ensure positive results. Don't take chances or end up leaving things to chance, when Stillwater Forestry LLC can provide you with the service and care that you need.
The services that we offer will help you to maintain and keep your forest looking beautiful. All of our team members are educated, skilled and experienced in the industry. So you can feel positive that you are going to get the best results possible. Our team of forestry professionals have the training, skills and hands on experience needed to get the job done. Call our forestry service today to find out more about what we can do for you.
Expert Timberland Management in Strafford
We take great pride in this line of work and that shows in the attitude and performance of each and every one of our crew members. It is about knowing all there is to know about forestry in order to help take care of things like timberland management. At Stillwater Forestry LLC, our experts know what it takes to help encourage and support the wildlife that is, or should be, living on your land. It takes a healthy forest situation in order to support and attract natural wildlife and, for us, it is a great honor to be apart of making that happen.
Annual Forestry Inspection Services in Strafford
We are also available to provide you with the essential services that come with annual forestry inspections. This helps with things like preventing timber thieves, thwart unwanted wildlife including insects and help with absent owner assistance. We provide you with a detailed report that includes all the information that you need to know in order to be more familiar with the current standing of your forestry.
Wildlife Habitat Improvement in Strafford
In order to make your land a safe and inviting habitat for natural wildlife, you need to know about the current condition and any changes that may need to be made. We can help educate you about what should be done, in order to attract the species you would like to have on your land, as well as what may be deterring these species. If you are ready to get serious about your Strafford forestry management, all you have to do is give Stillwater Forestry a call.
Forestry Services in Strafford
Strafford, VT
Recent Articles
How Forestry Demands are on the Rise Through Timber Harvesting in St. Johnsbury
The United States Forest Service recognizes that it must drastically increase forest restoration work in order to alleviate threats that stem from wildfires and other problems that can take over a forest. Timber harvesting is one of the best ways to manage a forest while making the landowner successful in their investment...
---
Protecting Land with Wildlife Habitat Improvements in Lebanon
Wildlife in our protected forests these days are becoming scarcer due to the amount of foresting and cultivating of land. We are removing habitats while not realizing the importance of them. Today-more protective methods are taking place through wildlife habitat improvements...
If you are looking for a forest resource and wildlife management professional then please call 1-800-237-9253 or complete our online request form.