Your Williamstown Forest Management Services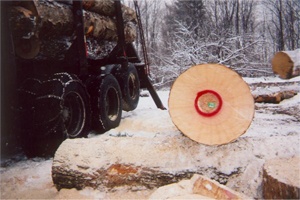 For anyone searching for a reputable Williamstown forestry management service, you have come to the right place. While being able to own this type of land is a wonderful thing, it also means being able to properly take care of it. This is where our experts here at Stillwater Forestry LLC come into the picture. Our job is to be able to provide you with the assistance and management tasks that you need, in order to help maintain your forestland as well as encourage it to thrive. This ranges from everything to helping preserve timber to helping encourage the presence of species you would like to see on your land.
There is simply no more stunning place in the country than what we have right here. Yet it is that much more important to be able to take care of it and monitor the condition. While we realize that you do not have the time or expertise needed to make that happen, you can feel confident knowing that we will help with that. Since 2007 we have been the local leading forestry service provider for this important work.
Expert Timberland Management in Williamstown
There is probably no greater honor then knowing people feel confident about counting on and relying on you to help take care of their forestland. Part of this includes helping with timber management and, by us taking care of this for you, it means not having to try to take care of it on your own. This will save you a great deal of time and travel because you can entrust our pros to handle the job for you. Don't take chances when it comes to caring for your wooded property; let Stillwater Forestry handle the job for you.
Annual Forestry Inspection Services in Williamstown
There are plenty of reasons that getting a professional evaluation of your land is essential to do, at least once a year if not bi-annually. We provide a check up in the fall and spring so that you can get a clear idea of what is going on. This service helps you monitor things like the amount of potential damage caused by pests, prevention of timber theft as well as putting an end to criminal use of your land. Get in touch with us now so that we can get started.
Wildlife Habitat Improvement in Williamstown
One of the best parts of having this type of land is the wildlife that resides in this natural habitat. Yet, if you are not careful, aspects of your land could have the opposite effect and end up driving away the species you were hoping to attract. Let Stillwater Forestry LLC be a part of helping you lure in and retain the desired wildlife. When it comes to all aspects of your Williamstown forestry management let us help by taking care of it for you.
Forestry Services in Williamstown
Williamstown, VT
Recent Articles
How Forestry Demands are on the Rise Through Timber Harvesting in St. Johnsbury
The United States Forest Service recognizes that it must drastically increase forest restoration work in order to alleviate threats that stem from wildfires and other problems that can take over a forest. Timber harvesting is one of the best ways to manage a forest while making the landowner successful in their investment...
---
Protecting Land with Wildlife Habitat Improvements in Lebanon
Wildlife in our protected forests these days are becoming scarcer due to the amount of foresting and cultivating of land. We are removing habitats while not realizing the importance of them. Today-more protective methods are taking place through wildlife habitat improvements...
If you are looking for a forest resource and wildlife management professional then please call 1-800-237-9253 or complete our online request form.