Forest Management Plans in New Hampshire and Vermont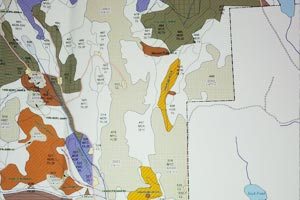 Forest management plans will help you identify what resources are present on your property and what opportunities are accessible to achieve your desired goals. Forest management plans can help on key components such as water, soils, wetlands, and the health of the forest. Contact our Forest Management Services at Stillwater Forestry LLC for more information on how our management plans can be developed for you.
Benefits Of A Forest Management Plan
Management of your forestland is planned - as opposed to shooting from the hip: Creates a scientific, orderly course of action for the long term forest management of your property.
Improves the long term value of your forestland.
Creates a bench mark by which forest management improvements made to your property are measured
Can potentially save you taxes: Vermont forest management plans are required for enrollment in the Vermont Use Value program. A plan is also required for the New Hampshire Current Use tax abatement program.
Why Choose Stillwater Forestry LLC?
Client Focused: We listen to you! What are your dreams for the land? Goals? Objectives ? – we work to create a plan for implementing them. We don't have an agenda that we want to force on you – instead we have a desire to see our clients deeply satisfied with the dividends that their land is giving back to them.
If you need professional a professional Vermont forestry service provider for forest management plans, call Stillwater Forestry LLC for more details.We can have a plan drawn up in no time that will guide the management of your land – well into the future.
Forestry Services in New Hampshire & Vermont
Timber Harvesting
Boundary Line Maintenance
Forest Management Plans
Timber Value Appraisals
Annual Forest Security Inspections
Wildlife Habitat Improvement
Timber Value Improvements
Buyers of Standing Timber
Land Acquisition
Areas We Provide Forest Management Plans
New Hampshire - Lebanon, NH | Keene, NH | Concord, NH | Littleton, NH | Berlin, NH - Vermont - St Johnsbury, VT | Rutland, VT | Montpelier, VT | White River Junction, VT | Brattleboro, VT | Hartland, VT | Norwich, VT | Thetford, VT | Brownsville, VT | Weathersfield, VT
Recent Forest Management Plans Projects Completed
If you are looking for New Hampshire or Vermont forest management plans then please call 1-800-237-9253 or complete our online request form.