Expert Pasture Clearing Services in New Hampshire and Vermont by Stillwater Forestry LLC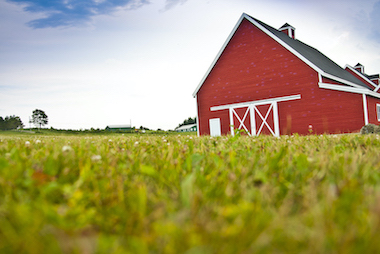 Are you a property owner in the picturesque landscapes of New Hampshire or Vermont looking to transform your land into a beautiful, functional pasture? Look no further than Stillwater Forestry LLC! Our dedicated team specializes in providing top-notch pasture clearing services tailored to meet the unique needs of property owners in these scenic regions. With a deep understanding of the local terrain and environmental considerations, we take pride in helping you unlock the full potential of your property.
At Stillwater Forestry LLC, we bring years of expertise to the table, utilizing state-of-the-art equipment and environmentally friendly practices to clear overgrown or wooded areas, leaving you with a pristine pasture ready for livestock or recreational use. Our commitment to precision and attention to detail ensures that your land is cleared efficiently, while preserving the natural beauty of the area. Trust us to turn your dream of a lush, open pasture into a reality, making your property the envy of New Hampshire and Vermont.
Enhancing Wildlife Habitat and Forestry with Pasture Clearing
Pasture clearing plays a pivotal role in the conservation and enhancement of wildlife habitat and forestry management. By strategically opening up overgrown or densely wooded areas, this practice allows for the creation of diverse ecosystems that support a wide range of wildlife species. Stillwater Forestry LLC excels in this endeavor, employing eco-conscious techniques to clear land in a way that promotes biodiversity and ecological balance. Our pasture clearing services not only benefit local wildlife by providing open spaces and forage opportunities but also aid in sustainable forestry practices by selectively removing unwanted vegetation, fostering healthier forests, and enabling more efficient timber harvesting. Trust us to strike the perfect balance between land management and nature conservation, resulting in a win-win for both wildlife and forestry enthusiasts alike.
Choose the Best Forest Management Services for Pasture Clearing and Wildlife Habitat Enhancement
When it comes to pasture clearing for wildlife habitat improvement and a host of other benefits, there's no better choice than Stillwater Forestry LLC—the leading forest management services company in the area. With a proven track record of excellence, we go above and beyond in our commitment to preserving and enhancing natural ecosystems. Our pasture clearing services are designed not only to create open spaces that promote wildlife habitat and biodiversity but also to improve forest health, prevent wildfires, and enhance the overall aesthetics of your property. Trust Stillwater Forestry LLC for unparalleled expertise and a dedication to sustainable land management practices that yield enduring benefits for both the environment and property owners in our region. Call Stillwater Forestry LLC today in New Hampshire and Vermont for pasture clearing and other related services.
Forestry Services in New Hampshire & Vermont
Timber Harvesting
Boundary Line Maintenance
Forest Management Plans
Timber Value Appraisals
Annual Forest Security Inspections
Wildlife Habitat Improvement
Timber Value Improvements
Buyers of Standing Timber
Land Acquisition
Areas We Provide Pasture Clearing Services
New Hampshire - Lebanon, NH | Keene, NH | Concord, NH | Littleton, NH | Berlin, NH - Vermont - St Johnsbury, VT | Rutland, VT | Montpelier, VT | White River Junction, VT | Brattleboro, VT | Hartland, VT | Norwich, VT | Thetford, VT | Brownsville, VT | Weathersfield, VT
If you are looking for a New Hampshire Pasture Clearing or Vermont Pasture Clearing professional then please call 1-800-237-9253 or complete our online request form.