Looking For A Forestry Management Service In Pelham, NH?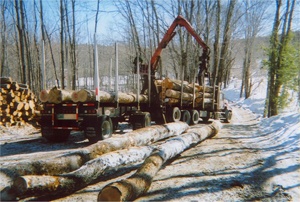 Stillwater Forestry, LLC manages forest land for private landowners in the Pelham, NH area. Our experienced forestry management staff can help you with a wide range of services to include soil and water conservation, boundary line management, wildlife habitat management, timber harvesting, and more.
Our Pelham forest management service also provides consulting, annual forestry inspections, and service packages.
Out of state landowner assistance
Timberland harvesting management
Wildlife habitat improvement
Property maps & details
Service packages available
Expert Forestry Management Service
Our experienced staff has an understanding and vision of responsible forest land management. Our registered forester can help you prepare a long-term written plan that is tailored to your unique management goals.
GIS maps
FSP plans
Timber stand inventory
Timber appraisals
Forest management plans
Responsible Timber Harvesting
Our timber harvesting service gives you the tools you need to responsibly harvest the timber on your land. If you are a Pelham landowner, our specialists can help you prepare, market, and harvest the timber on your acreage.
Detailed timber inventory
Timber appraisal
Timber marketing
Timber harvesting management
If you are looking for Forest Management Services in Pelham, NH, please call 1-800-237-9253 or complete our online request form.